Climb at Shaker Rocks Indoor Climbing Center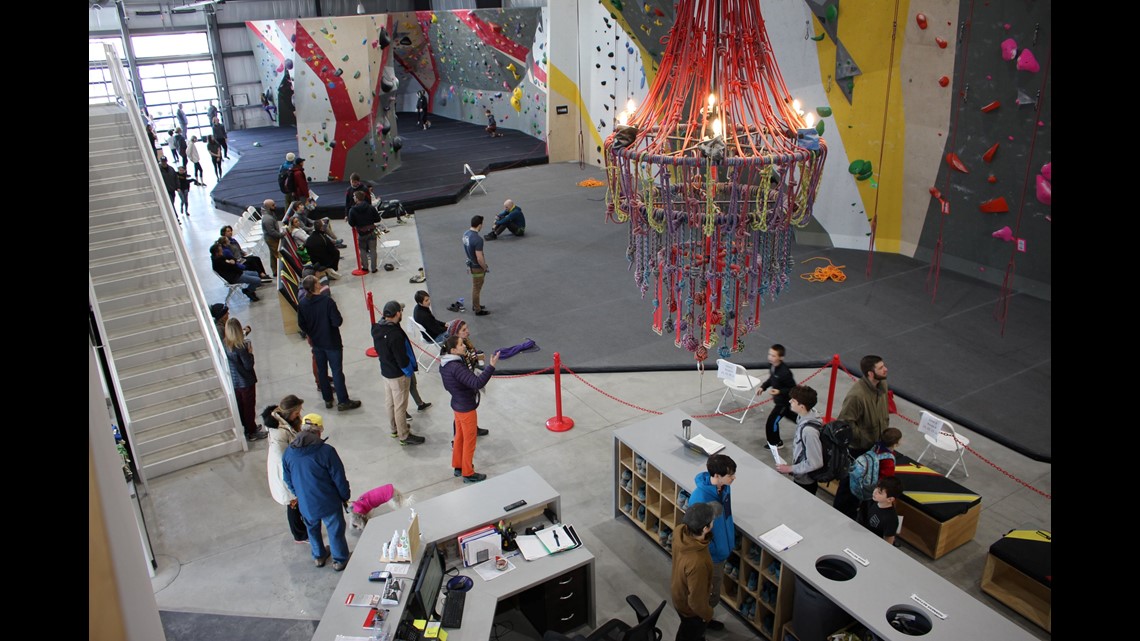 SHAKER HEIGHTS, Ohio – Did you know that Shaker Heights is home to one of the largest indoor rock climbing facilities in northeast Ohio?
It's called Shaker Rocks, and it's a 17,000 square foot rock climbing playground. Don't worry about skill level; Shaker Rocks is for everyone.
Beginners can try the Taste of Climbing program. A Shaker Rocks staff member will stay with you for an hour and show you the ropes. They'll set you up with gear, walk you through orientation, teach you how to use auto-belays, belay you on big walls, and help you boulder. The cost is $25.
Owners Annie and Spencer Richman opened Shaker Rocks in 2019 in the Van Aken district. They wanted to serve families, serious climbers and new adventurers, according to their website.
Shaker Rocks offers youth programs, competitive teams and camps. But it goes far beyond climbing. SR offers fitness programs, such as yoga.
To climb, you must sign a waiver.
For more information on prices and opening hours, click on HERE.
RELATED: New Playgrounds Installed At 10 Ohio State Parks
RELATED: Some Olympic sports are new this year, others are out. here's why
RELATED: Get involved! Cleveland aims to attract talent with flagship event, 'Young Professionals Week'