Dirty Cello Releases Hot Rock Record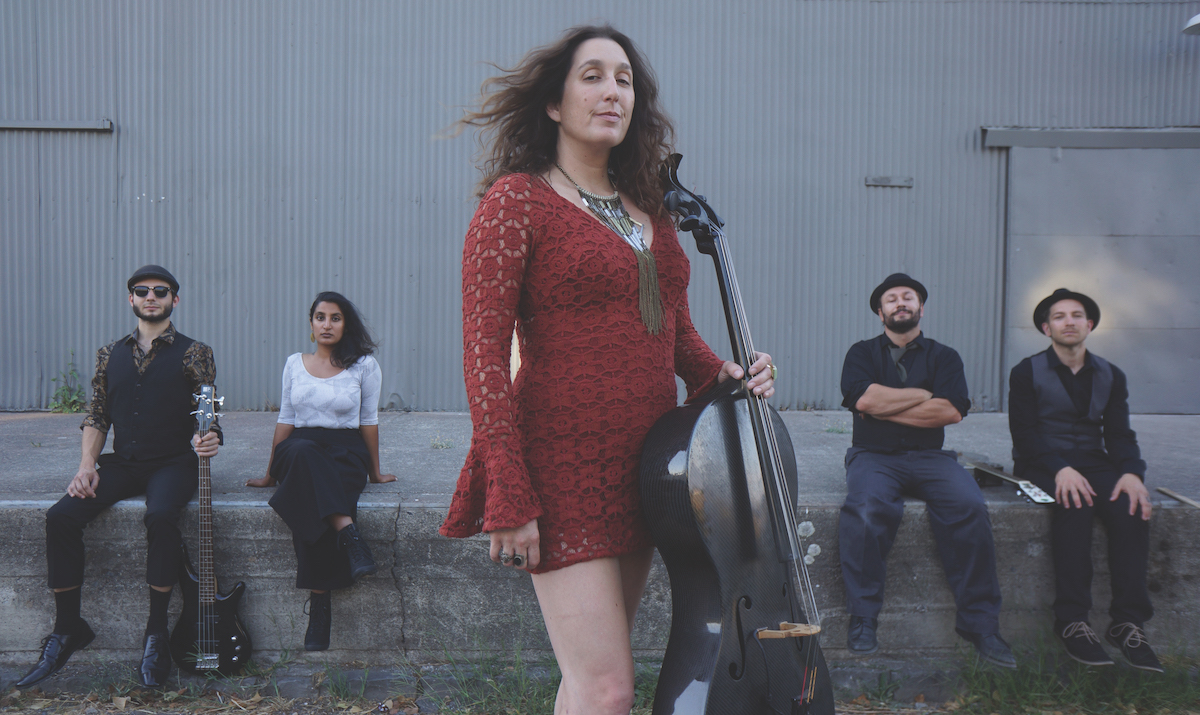 Combining virtuoso musicianship with a mad taste for rock and roll, Marin-based ensemble Dirty Cello are renowned the world over for their high-energy performances and remarkable ability to reinvent classical and modern music into a unique experience.
Led by classically trained cellist Rebecca Roudman, the group was one of the busiest bands in the area until the pandemic shut down live shows in North Bay. However, the group played by finding unexpected places. Now Dirty Cello are returning to one of their favorite traditional venues, the HopMonk in Sevastopol, for a two-night record release party in honor of their new album, Dirty Cello smokes the 60s.
"When the pandemic hit, we were one of the lucky bands performing pretty much every weekend," Roudman says. "But we had to get super creative with what we were doing."
Unable to perform for humans, Dirty Cello did the next best thing and performed for animals at the Oakland Zoo. There they faced some of their toughest crowds.
"We played for the elephants, who didn't like us and turned their backs on us," Roudman says.
A little parrot named Broc enjoyed the show so much that he started singing along with the band. This led to a viral video, from NBC, of ​​the group at the zoo. The band also performed at buffalo ranches, apple orchards and other remote outdoor venues, including a nudist resort in Los Gatos, where audiences wore masks and hooped.
Last year the band returned to their recording studio Novato to release a new album Dirty Cello smokes the 60s. The album features 10 tracks of classic rock songs – by Jimi Hendrix, the Rolling Stones and Janis Joplin – performed with the bluesy, up-tempo style of Dirty Cello.
The band created the album using a mix of vintage equipment from the 1960s, including a reel-to-reel tape recorder, mixed with modern equipment such as a recreation of a famous ribbon microphone from the 60s.
"All of our albums are driven by what people are asking for, and people have been asking for a 1960s album that's a lot of fun," Roudman said. "And we delivered."
Songs like "Classical Gas" and "Purple Haze" get the Dirty Cello treatment on the record, with Roudman's strings replacing the guitars, and fans will get their first chance to grab the album when the band perform at HopMonk this week.
"It's one of our favorite places to play," Roudman said. "It's a seated show, but there will be room for dancing."
D
Dirty Cello plays Friday and Saturday March 11 and 12 at HopMonk Tavern, 230 Petaluma Avenue, Sevastopol. 8 p.m. $15 to $25. Dirtycello.com.