Punk rock bands kick off their album releases at Ore Dock – The North Wind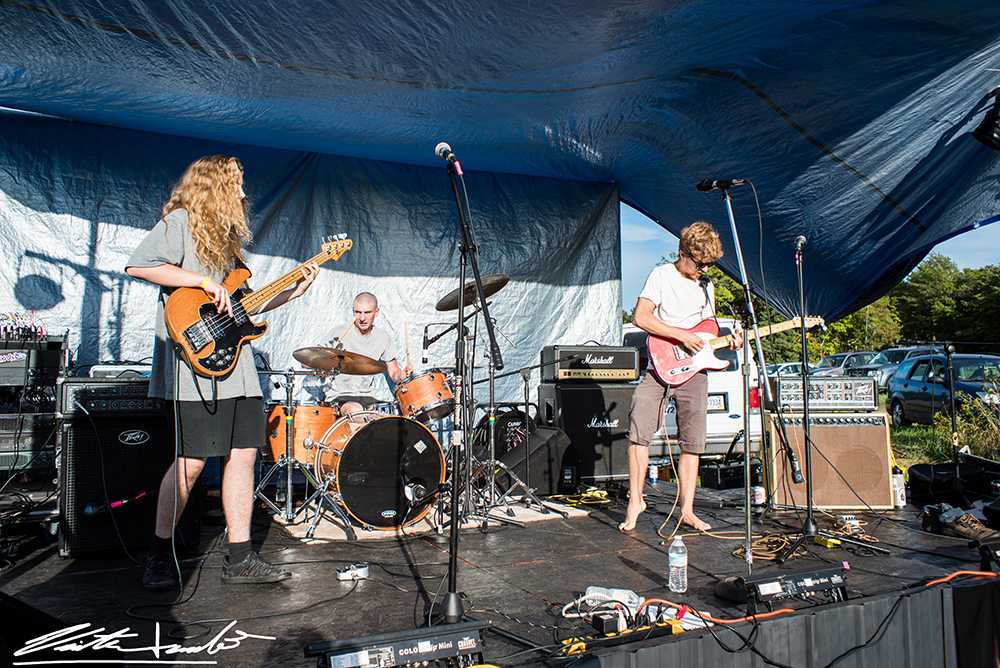 Exposed brickwork covered in installations by local artists. Wooden beams wrapped in fairy lights. A scene made of pallets stacked like building blocks. If you're a fan of the Marquette music scene, you've definitely been here.
The industrial interior of the Ore Dock Brewing Co. is a frequent destination for local and regional musicians of all styles and genres. Tonight a new band will share the stage with local musicians tonight from 8pm to midnight.
The double album release concert features the two punk bands The God Eaters and 34C, and it celebrates the reunion of the Muldoons after a 20-year hiatus, said Kris Wierenga, head of bookings at Ore Dock. Admission is $5 and the venue will be open to adults 18 and older.
"It's going to be a loud, raucous experience, a bit more energetic than some of the other bands we've hosted," Wierenga said.
For The Muldoons, a local band, it's the first time since the 90s that the original band members have performed together.
"It's definitely the heavier side of things," Wierenga said. "It's going to be a little louder than what people are used to."
The God Eaters, a three-piece psychedelic punk rock band, will release their four-song vinyl EP "Fading Horizons."
"We printed all the album covers ourselves," said Nick Erickson, the band's drummer. "We were up until [2 p.m.]and we still have a lot to do.
What started as a duo with Erickson and Dylan Trost, the band's guitarist and vocalist, turned into a trio with the arrival of Devyn Trost, Dylan's younger brother, on bass. The God Eaters have released three albums on their Bandcamp profile since June 2017, a year after the band's conception.
The official release also kicks off a weekend concert series called Thundersnow which will take place in Gladstone, where 20 rock and roll bands from across the Midwest, including The God Eaters, will play for three days at Terrace Bay. Hotel. More information about the event can be found on the event's Facebook page.
They have more plans for additional albums on the horizon, Dylan Trost said. Those plans include a modernist noise-style album collaboration with another Midwestern band.
"The great thing about this band is that we're constantly creating," Trost said. "We play what we like. If it's hard to make music, then you're not doing it right.
Erickson of The God Eater recorded and mixed 34C's debut album "Post-Breakup," which was released last November.
This two-piece all-girl punk band includes Heather Evans and Irja Rayn, who will officially release their new CD album "Butthurt." Both members sing and sing on guitar and drums.
The duo have been playing together for about a year and plan to release more albums in the coming months.
"We are very excited about this show's lineup and where heavy music fits into the community," added Wierenga.