Rockslide demands quick response from county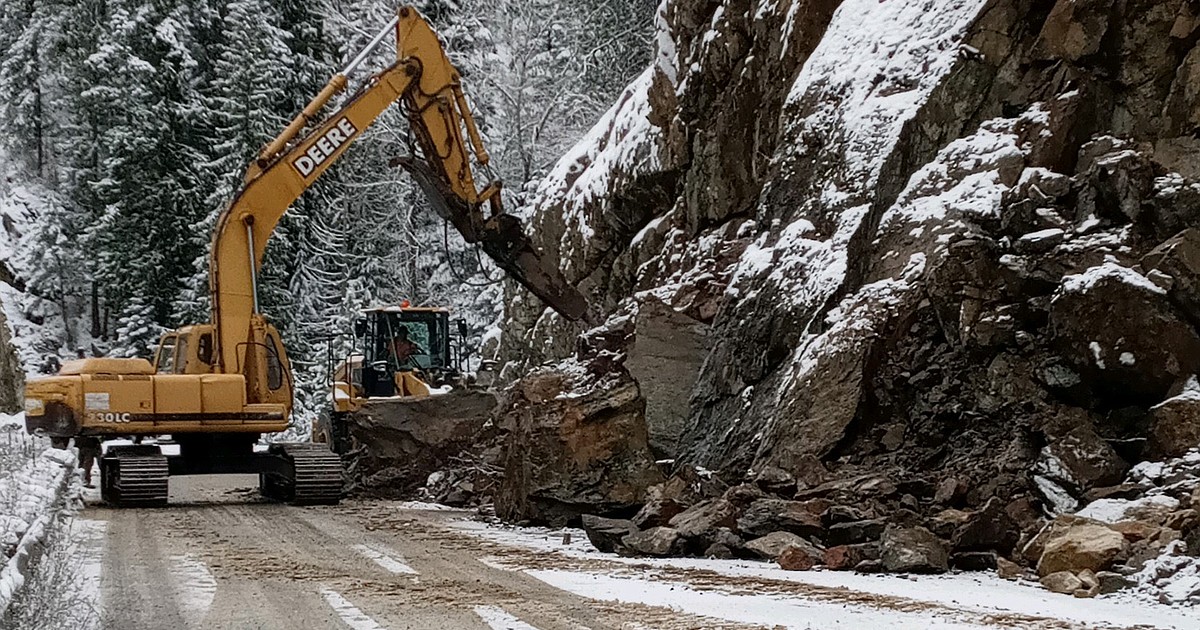 A rockslide on St. Joe Road caused Shoshone County road crews to scramble last week.
More than a week ago, the landslide was reported on a stretch of Federal Highway 50 (commonly known as St. Joe Road) near mile marker 37 in southern Shoshone County.
Jim Cason, director of public works for Shoshone County, told his crews to respond quickly to prevent anyone from being trapped in one of the most remote areas of the county.
"We started working on it right away and paved a way," Cason said.
According to Cason, landslides like these are not uncommon, however, this one was much larger than any landslide Cason had previously covered.
"When you get water seepage and drainage, it can weaken the rocks," Cason said. "So we see that happen all the time, this one was just a lot bigger than most."
More than 150 dump truck loads of debris were hauled out of the area as crews worked vigorously to open the road in just three days, as opposed to Cason's original week.
It was imperative that the crews work quickly, as the road is very busy with logging trucks driving in and out of the area. That being said, Cason was grateful the slide happened when it did, for a number of reasons.
Lower snowfall at the time meant fewer winter recreation goers, which also meant road crews weren't fully occupied clearing the roads.
"Luckily there were no recreators there at the time," Cason said. "With all the manpower we used, we should have kept the guys away from the snow removal routes, which would probably have interfered with other issues."
No accidents or injuries were reported during the slide.