Schoolboy from South Shields reaching the top with climbing skills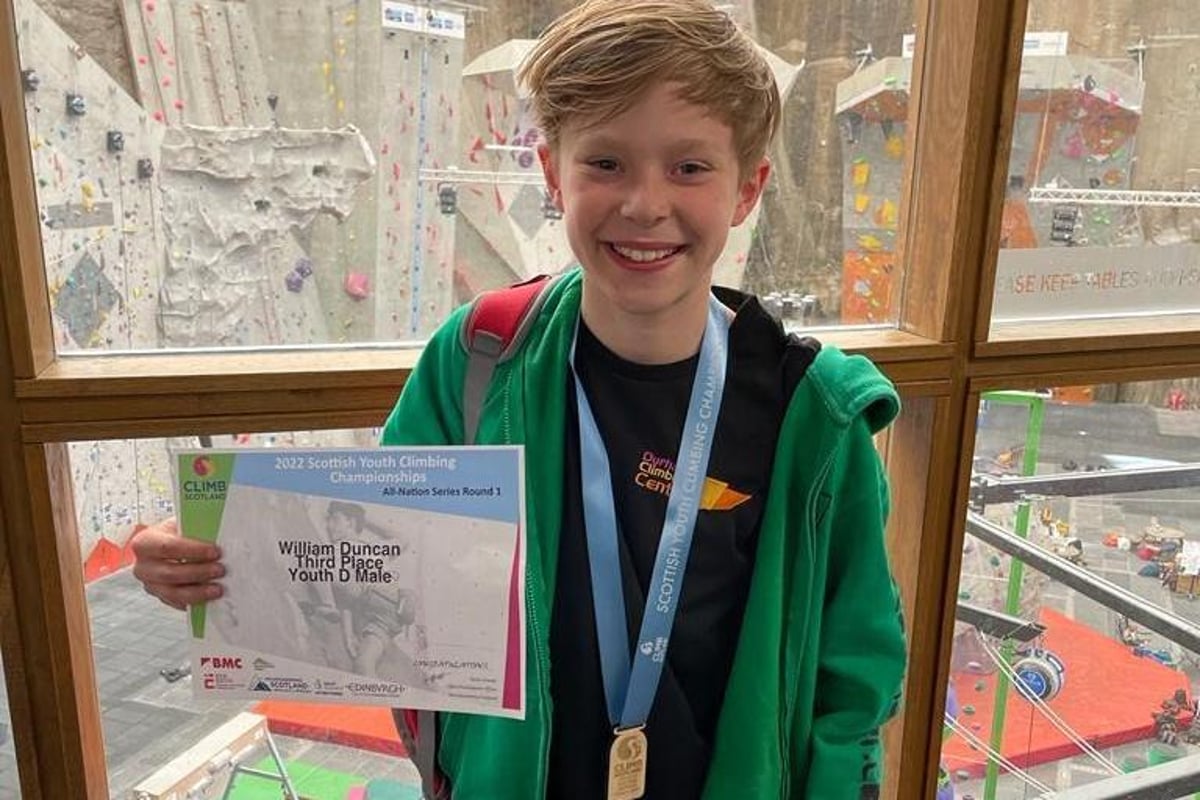 The 11-year-old competed in the Scottish National Rope Championships last weekend and finished third overall in winning the bronze medal, losing by just a second.
His efforts have seen him beat many of the boys in the current GB development squad.
Will also competed in the Midlands Youth Climbing Series where he finished fifth taking both bouldering and rope climbing. The competition attracted top climbers from across the UK.
Read more
Read more
Sunderland businessman donates lawn mower to South Tyneside teenager…
Will started climbing at Simonside Climbing Wall aged just five and competed in his first national championships in November 2021.
He said he loved the feeling of accomplishment when he reached the top of the wall and how far he had come in the sport.
Will in action on a climbing wall.
In 2021 he was accepted into the Durham Climbing Academy Youth Team and throughout the summer he will compete in six rounds of climbing at climbing centers across the North East.
Speaking at the time, he said: "I have really enjoyed seeing myself progress and I love being part of the youth team at Durham Climbing Academy",
He hopes to reach new heights and be part of Team GB soon.
Dad Scott is delighted to see how well Will is doing in the sport, he said: "We are delighted with his progress over the past year as he has been with the academy for a year.
"His progress since the national final last November is incredible and speaks volumes about his dedication and hard work.
"We hope he can close the gap and earn a place in the UK development squad for next year, but there's still a long way to go and a lot of work to do."
Climbing made its Olympic debut at the 2020 Summer Olympics in Tokyo, Japan, which put it further in the spotlight in the sports world.
Two events were held, one for men and one for women in a combined format consisting of three disciplines of lead climbing, speed climbing and bouldering.