The Rams take the stage to introduce rock bands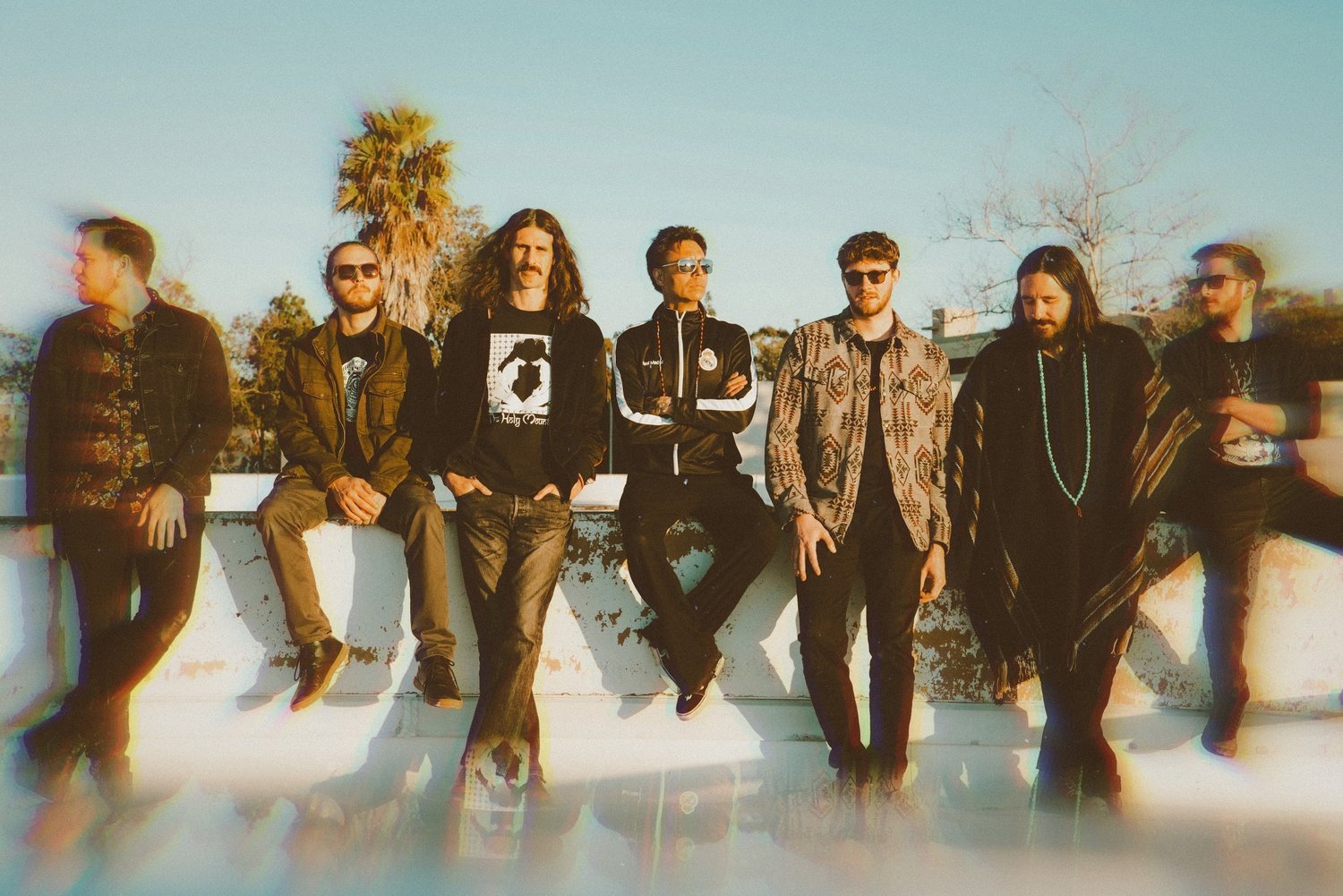 Rams Head On Stage's August schedule features rock 'n' roll band Hollis Brown and dance-rock ensemble Elektric Voodoo.
Hollis Brown
Friday 27 August, at 7.30 p.m.
Hollis Brown is an American rock'n'roll band. Named after a song by Bob Dylan ("The Ballad of Hollis Brown"), the band was formed by Queens, New York natives and songwriters Mike Montali (vocals/guitar) and Jonathan Bonilla (guitar) . Second-generation immigrants (Italian-American and Puerto Rican-American, respectively), they quickly found their musical brothers across America, recruiting Andrew Zehnal (drums) from Cleveland, Adam Bock (keyboards/vocals) from St. Louis and Brian Courage (bass) from Long Island.
Hollis Brown's latest vinyl EP, "Cluster of Pearls" (Alive Naturalsound Records), has been chosen as one of 300 selected releases worldwide for Record Store Day 2016. Pressed on Starburst Vinyl, the disc is limited to 800 copies and features four of the previously unreleased tracks and two songs released on vinyl for the first time. "Cluster of Pearls" follows the 2015 release of Hollis Brown's third album "3 Shots" (Jullian Records/RED), featuring Bo Diddley's collaboration "Rain Dance" and the duet "Highway 1" with the famous singer of alternative country Nikki Lane. The forward-thinking roots-rock indie band recently completed over 40 amphitheater shows across America in support of Counting Crows and Citizen Cope last summer/fall, followed by a month-long UK tour. United and Europe.
The indie act has achieved considerable success since forming in 2009. They released their debut album "Ride On The Trai" on Alive Naturalsound in 2013 (produced by Adam Landry), garnering premieres of Rolling Stone songs and videos. , Paste, and American songwriter, as well as musical placements on Direct TV's "Kingdom", Showtime's "Shameless", MTV's "Real World" and the Willem Dafoe/Matt Dillon film "Bad Country". After a Lou Reed tribute gig in New York, Alive Naturalsound asked the band to record a tribute to the classic Velvet Underground album "Loaded," as a limited-edition vinyl release for Record Store Day 2014. "Hollis Brown Gets Loaded" took on a life of its own, with airplay on influential radio stations, resulting in a full CD and digital release.
The band toured extensively in America and Europe, headlining and supporting bands such as The Zombies, Jackie Greene, Heartless Bastards, Black Crowes' Rich Robinson and Jesse Malin, and built a fan base. impressive on both continents.
Tickets to the Rams Head show are $20. For more information visit www.ramsheadonstage.com/events/detail/396895.
Notable tracks
Run straight to you
do me good
electric voodoo
Sunday August 29 at 8:00 p.m.
Elektric Voodoo is an Afrobeat-inspired psych dance-rock ensemble founded by Scott Tournet. The band is made up of Tournet (songwriter and guitarist), Matt Bozzone (drums/percussion, vocals), Ty Kiernan (congas, timpani, percussion), Travis Klein (tenor sax, keyboards, guitar, percussion, vocals), Brad Nash (baritone saxophone, keyboards, percussion, vocals) and Luke Henning (bass, vocals, percussion). They joined in 2016 around the time Tournet left the group he had built over 12 years with Grace Potter and Nocturnals.
"I think it can't be overemphasized that we really did this old-school thing and all that heart is in the music," Tournet said. "Music is pure that way."
Elektric Voodoo has a new album, "Telescope", which will be released on August 20th. A concept album, "Telescope" presents a conscious shift from internal to external, and is meant to be listened to from cover to cover. The nine songs on the album tell the story of a journey through self-reflection, assessment of mortality, coming to terms with death, and ultimately the dawning of a new perspective.
Tournet discussed the single and the lyrics, "I looked through a telescope…I looked at the world closely…but I never opened both eyes.
"These lyrics of the track encapsulate the fate of the main character throughout the first half of the record," he said. "In addition to a heavy funk and afrobeat groove, this song stacks stunning synths and delayed guitars that drift with a song that could work in a stripped-down singer-songwriter setting. An amalgamation of disparate genres and elements that blend together in a natural way.
Tickets to see Elektric Voodoo at Rams Head On Stage cost between $20 and $22. For more information visit www.ramsheadonstage.com/events/detail/406309.
Notable tracks
Single 1 – Wake Up
Simple 2 – Telescope